Karen (McCorkle) Garrett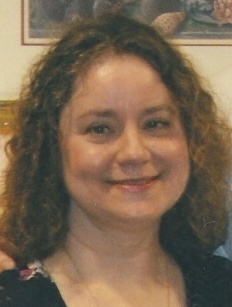 March 2006 at a Bull Roast in Baltimore
Greetings from Baltimore, Maryland!

I am serving as Director of Children's and Family Ministries with an Evangelical Lutheran Church. I have also served as a United Methodist Pastor and as an Episcopal Director of Christian Education. I received my Master of Divinity from Wesley Theological Seminary in Washington, DC, and a Certificate in Ecumenism. I was honored to be a UMC delegate to the National Council of Churches.

My daughter, Rebecca, graduated from Dickinson College in Carlisle, Pennsylvania, with their highest honors. She was a Chemistry Teaching Fellow at St. Paul's School in Concord, NH, and earned a Master of Education from U. Penn. She is now teaching at Montclair Kimberly Academy in NJ. My son, Daniel, is a student at the University of Maryland, Baltimore County.

I am blessed to be married to Joseph Garrett, from Cleburne, Texas. How ironic for two Texans to meet in Baltimore! We had a Celtic wedding, complete with kilts and bagpipes, and dancing at an historic Inn, followed by a honeymoon to Nova Scotia.

Toy Tiger spirit! (Karen) "Anne"
Fun Facts:
Favorite 70s Car: Toyota Celica



Karen McCorkle-Garrett
Irving High School, Class of 1978, Irving Texas.