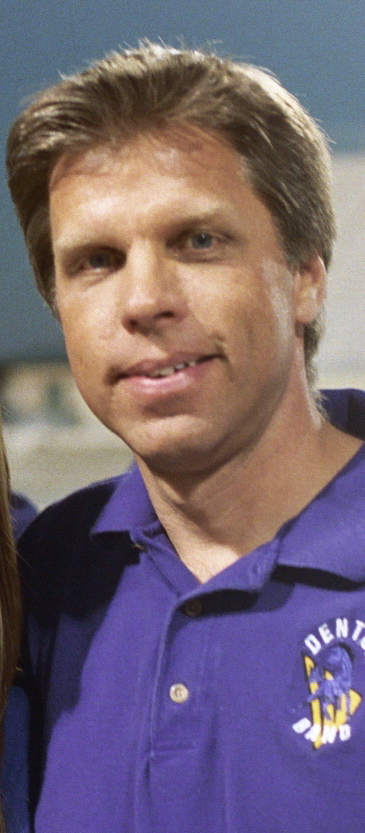 Still going to football games on Friday nights!
My, how time flies! I live in Denton, now, but my Mom still lives in the same house in Irving. All 3 of my brothers are still in the Metroplex area. I have 3 children myself. Oldest daughter is 23 and living on her own. Middle daughter is 18 and will attend the University of Texas this fall. And my youngest son is 15 and will be a sophomore in high school this fall. I was married for 22 years, then separated for 2 1/2 years, and now divorced, finishing raising the kids. I am a CFP and work for Pacific Life Insurance Company in their Dallas Regional Office as the Director of Advanced Sales Design. As a family, we do many fun things, but we are all Big Texas Ranger baseball fans. A night at the Ballpark is always a treat!
Fun Facts:
Favorite 70s Car: '78 Cutlass (we thought that long hood was cool)
Front Parking Lot



Terry Chadwell
Irving High School, Class of 1978, Irving Texas.